Dualtron 3 III - Dual Wheel Drive Electric Scooter - 1600W Dual Motor / 1658WH Battery
Regular price
$4,099.00
$0.00
Unit price
per
---
Share this Product
Ships within 10-15 days
Dualtron 3 III - Dual Wheel Drive Electric
Scooter
The Dualtron 3 electric scooter is the third generation of Dualtron Electric Scooters.
It is an excellent compromise to its big brother, the Thunder.  Featuring ABS brakes, folding handlebars, and adjustable suspension, this scooter represents the highest technology in any electric scooter available today.
DUALTRON III ADJUSTABLE SUSPENSION
Dualtron III Electric Scooter features a 3 step variable suspension system to adjust the riding height of the scooter according to riding conditions and rider weight.  Additionally, there are 5 replaceable cartridges (additional cartridges are optional) of different rubber elasticity's to adjust how plush you want the ride.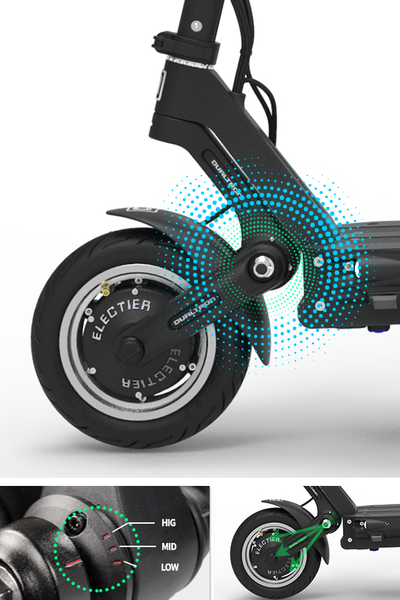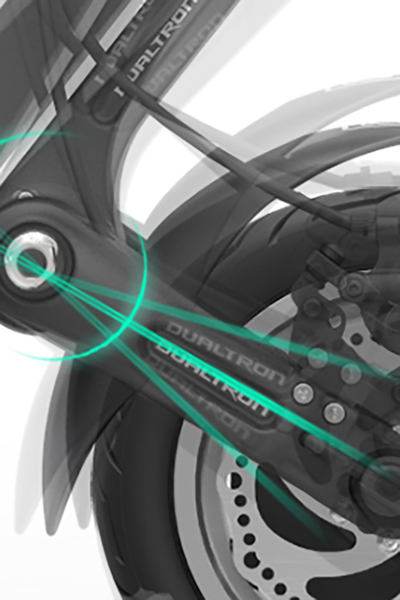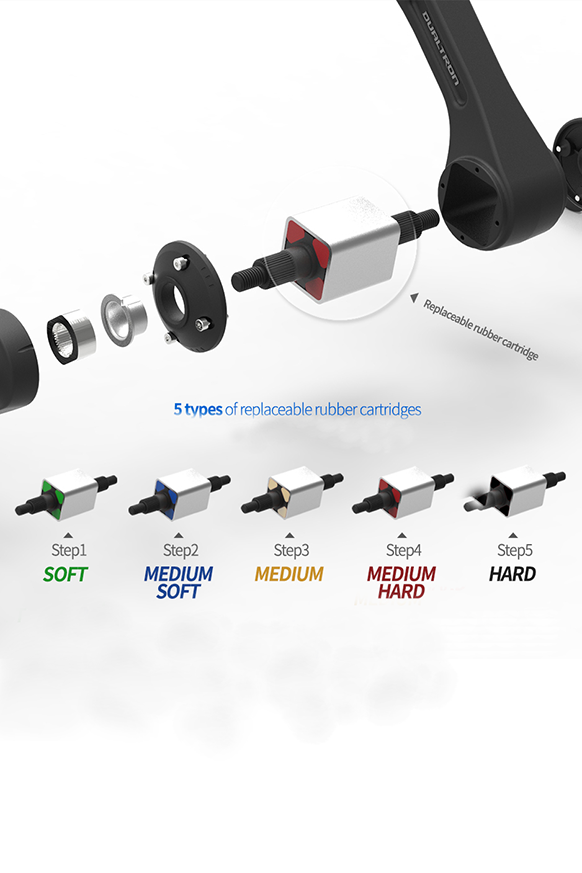 EASY TIRE CHANGE
Modular wheel design allows for easy maintenance and tire changes.  Wide tubeless tires allow for easy tire fixes and provide superior ride comfort and traction.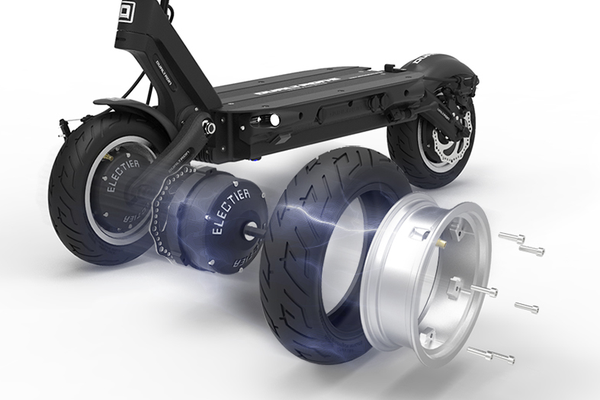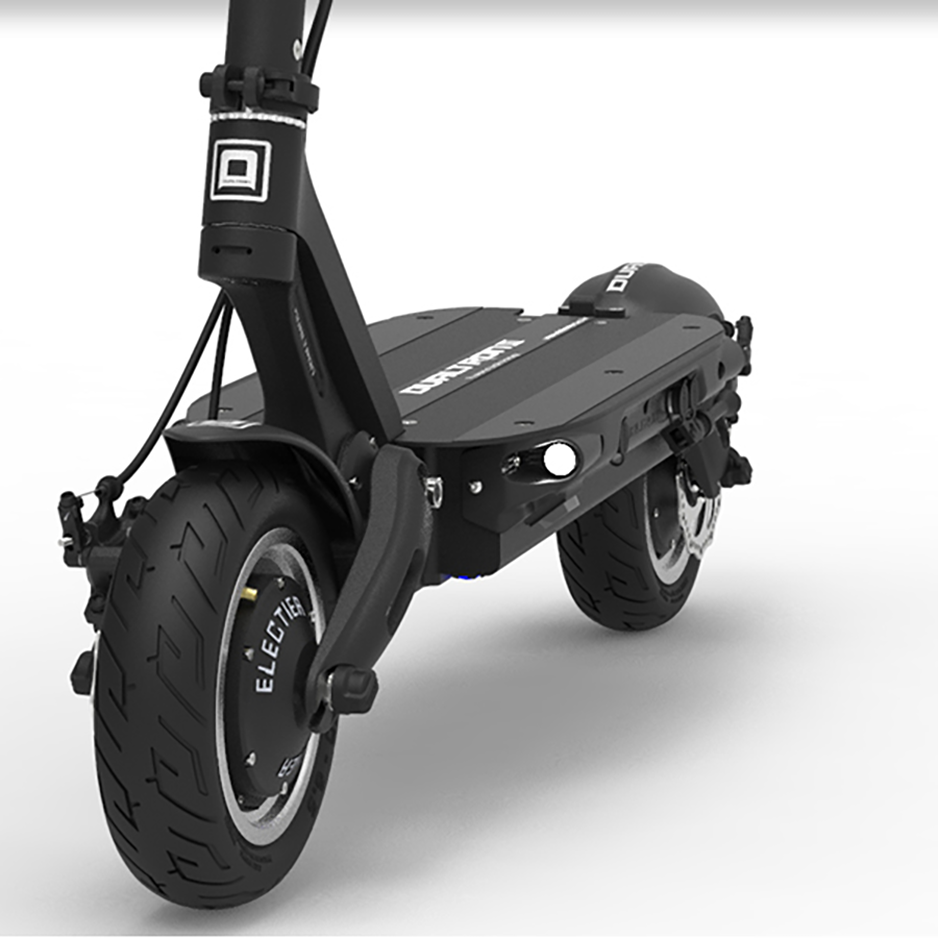 Mechanical hydraulic brakes which are standard with ABS  to eliminate tire lock and improve braking performance.
EY3 LCD DISPLAY
The EY3 LCD and throttle assembly is your dashboard for everything you want to know about your electric scooter.  It even includes cruise control.  Couple that with an optional fingerprint lock so only you can unlock your ride.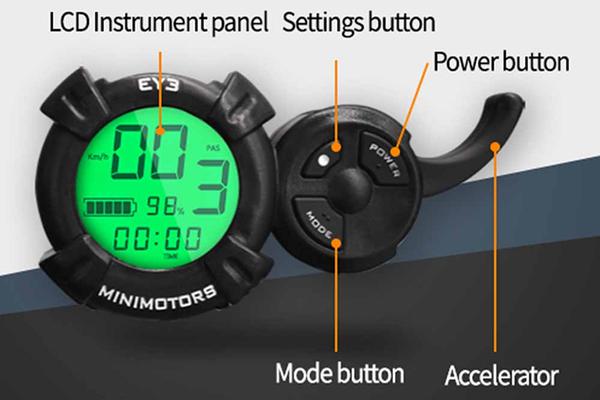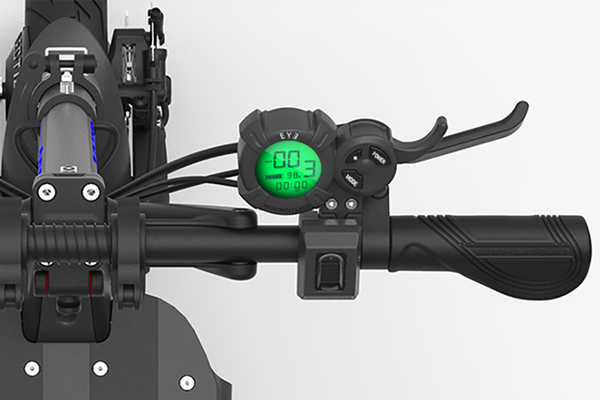 Feeling colorful?  You can change the color of the LED lights on the handlebar and base to any color you can imagine, while the bottom of the Dualtron III has blue mood lighting.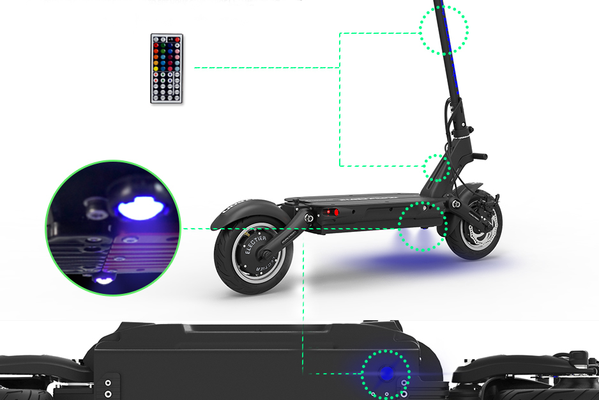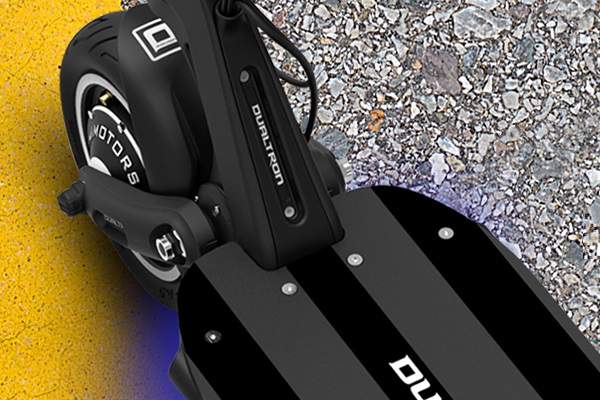 ---